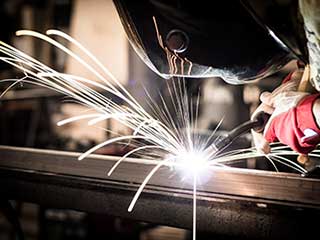 Installation Is A Breeze
Thanks to our technicians with years of experience in the field, getting a brand-new gate installed for you will be done efficiently and before you know it! You'll be able to rest assured that it was done correctly as well and will work smoothly for a long time. Whatever type you're interested in, our team's vast knowledge and know-how mean that it'll be no problem! Wrought iron gates are beautiful and add a lot of curb appeal to your home, but a sliding gate offers simple security without the fuss. It's all up to you!
Maintenance Done In No Time
Keeping your gate healthy and increasing its lifespan can be as easy as ensuring that maintenance is performed on it annually! That's where we come in. We perform gate alignment should it be knocked out of place from a minor car bump or a bad storm and can also realign sensors if they've been nudged. Should the issue with the sensors require more than an adjustment, our experts can repair or even replace them if the need arises. Even if you have no clue what's going on, we offer troubleshooting for openers and the overall gate system as well. Most importantly, safety tests can be done to confirm that your gate is indeed safe for anyone to be near, particularly children and pets.
Opener Installation, Repairs, And More
The opener is hugely important to you gate's ability to function swiftly and smoothly when you need it, and we can make sure it's in the best shape possible! Whether you need to have a new one installed, or it could use some repairs from years of wear and tear, we'll get it all handled right away. Photo-eye sensor repair is available, as is replacing any sensors that have become too beat up over the years and are no longer able to be fixed.
Don't Wait Any Longer
It's time to contact Garage Door Repair Murrieta today and get your service appointment scheduled! Your gate will thank you.
But wait, there's more! We also offer: