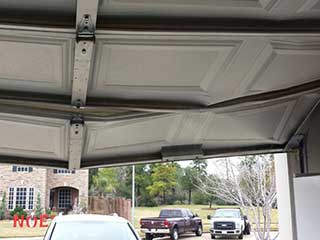 Garages are an important part of any property and it's natural that people want an experienced contractor for repair services and maintenance. Our team has all the experience necessary to handle any garage door related malfunction and we always ensure high-quality work when it comes to repairs.
Trusted Service From Local Providers
Our company guarantees expert service because it has a technical workforce and the tools necessary to cover the needs of residential homeowners in Murrieta, whatever they are. During each service visit, we'll uncover the original root of the problem, fix it, and ensure there are no underlying safety issues with your system.
Maintenance & Weather Matters
There are many components of your garage mechanism that can break down over time or that could benefit from regular maintenance from time to time. Further, the city of Murrieta gets a good amount of rainfall and prolonged exposure to water can cause your garage door's components to rust or degrade over the years. That's why we recommend good weather-proofing and scheduling a professional maintenance appointment at least once a year. As part of this service, we'll ensure all the parts of your system are well-lubricated and adjusted - we'll also make any recommendations as necessary when it comes to preparing your door for the next season.
Same Day Service
If you're experiencing problems with the daily operation of your system, simply get in touch with our technicians so that they can assess the extent of the problem. Sometimes, problems occur and you need someone really quickly. We know that your garage door is an important security feature of your home and a necessary feature of usual daily life - if you're dealing with something like a broken spring, we'll aim to get to you as soon as possible with a replacement.
Contact Us Today
If you're in need of a reliable and local garage door repair provider, get in touch today for quality service, great rates and peace of mind. Whether you need your opener looked at, a broken spring replaced or a new door installed, our experienced technicians will take the time to understand your needs.
We also offer:
Part Replacement & Lubrication
Garage Door Cable Replacement